CACC – California Association of Collaborative Courts
Mental Health Court Research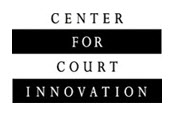 Overview
Mental health courts link offenders who would ordinarily be prison-bound to long-term community-based treatment. They rely on thorough mental health assessments, individualized treatment plans and ongoing judicial monitoring to address both the mental health needs of offenders and public safety concerns of communities. New York's original mental health court is the Brooklyn Mental Health Court. Today there are hundreds of mental health courts across the country. And for adolescents charged with delinquency, the Center has created the Futures program, which brings key elements of mental health courts to delinquency court parts, providing mental health screening, assessment, intensive case management, and family support services.

Mental Health Courts Resource Guide
Court-based problem-solving initiatives seek to address the growing number of mentally ill defendants that have entered the criminal justice system by focusing on the immediate pressures that have led to the development of the mental health court strategy, as well as the challenging applications for this therapeutically oriented judicial approach.
Links to related online resources are listed.
Mental Health Courts: A Guide to (Research-Informed) Policy and Practice
This guide is intended to assist policymakers and practitioners in assessing the utility of mental health courts. After briefly describing who participates in mental health courts and how these courts function, this guide reviews research findings that address the extent to which mental health courts have been found to achieve their stated goals. Because mental health courts are relatively new, many unanswered questions remain on how they work, for whom, and under what circumstances; these outstanding research questions are highlighted in the final portion of this guide.
Adult Mental Health Treatment Courts Database
The GAINS Center has developed a comprehensive database to identify the existing mental health courts in the United States. As a living document, the information included in the database will be updated as needed. It includes: the location of each mental health court, the year established, target participants (e.g. felony, misdemeanor, violent/non), approximate annual enrollments (or total enrollments), and necessary contact information. This database was completed in December 2012 and last updated in August 2013.
To notify the GAINS Center of new or updated information regarding Mental Health Treatment Courts, please email gains@prainc.com.

Mental Health Courts: A Guide to Research-Informed Policy and Practice
Review the design and function of mental health courts, outcomes of mental health court participation, and questions and implications for policy and practice. This guide is intended to assist policymakers and practitioners in assessing the utility of mental health courts.
Author(s):  Lauren Almquist and Elizabeth Dodd
Date:         2009
Source:      Council of State Governments Justice Center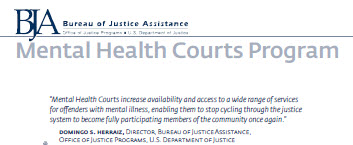 Disclaimer
The California Association of Collaborative Courts (CACC) makes every effort to provide accurate information at this website; however, inaccuracies and outdated information may be found here on occasion. External sites are responsible for their own content; CACC accepts no responsibility for information found at other sites to which we are linked.